Rationale & objectives
Responding to the challenge, the European Union supported the implementation of a regional mechanism, the Djibouti Code of Conduct (DCoC), agreed in 2009 by 21 littoral states of the Western IO, and initiated the Critical Maritime Routes (CMR) programme.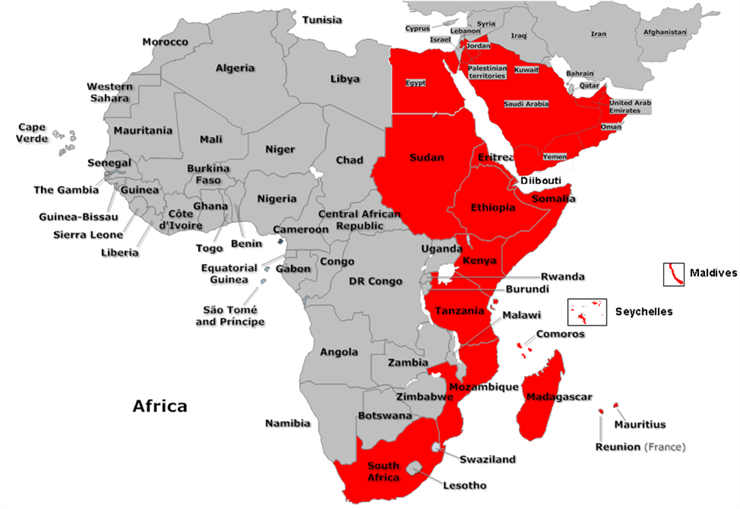 Under CMR, EU CRIMARIO aims to strengthen maritime safety and security in the wider IO region by supporting coastal countries in enhancing maritime situational awareness (MSA). MSA is the sharing and fusion of data from various sources to achieve a comprehensive understanding of the maritime domain, whilst an effective and sustainable MSA enables maritime stakeholders to improve security, safety and environment of this domain.
To support this, EU CRIMARIO will introduce various initiatives in the region such as a web based information sharing and incident management network (IORIS), training & capacity building, workshops aimed at enhancing interagency and regional cooperation, and establishing a set of standards for information sharing.
The CRIMARIO project managed by Expertise France will run from January 2015 to December 2019, with a budget of €5.5 million.